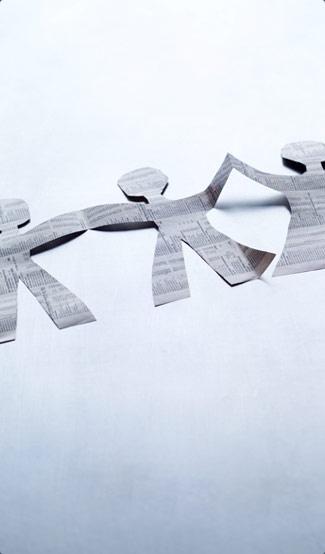 it comes down to the people. always.
Linda Clark, Managing Principal

Founding principal, Linda Clark, is a senior executive with over 20 years of financial, operational and general management experience in a range of industries involving both domestic and foreign operations.  She has consulted in a wide variety of assignments including troubled company turnarounds, operational and financial restructurings and business viability assessments.  Her industry experiences encompass healthcare, defense & aerospace, telecommunications, manufacturing, consumer products, entertainment services and retail operations.

Linda holds an MBA degree in General Management from the Darden Graduate School of Business at the University of Virginia.   At the University of Southern California—where Linda received her BS and MS degrees in Electrical Engineering—she was distinguished with both a USAF ROTC and School of Engineering Scholarships as well as a Hughes Aircraft Co. Master's Fellowship.

Walter O'Brien, Chief Scientist

Walter O'Brien is one of the world's leading experts in the application of computer science and artificial intelligence to solve complex challenges. In 2001, the U.S. Department of Homeland Security certified Walter as being of National Interest to the U.S. Economy and granted him an Extraordinary Ability EB 1-1 Visa. He has since become a US citizen and has successfully developed 177 unique areas of Intellectual Property including "ScenGen," a Scenario Generator that can think of all possibilities for any given circumstance defined in its modeling language at a very high speed.

With more than twenty years corporate, entrepreneurial and consulting experience in enterprise software, Walter has demonstrated proven ability to reduce risks and costs while growing revenue and efficiency in the manufacturing, utilities, financial services and shipping logistics industries. Walter holds a Bachelor of Science degree in Computer Science and Artificial Intelligence with honors from Sussex University. Other honors include the No. 1 ranking in Ireland's National High-Speed Computer Solving Competition at age 16 and the No. 6 ranking at the World Olympics in Informatics (high-speed computer solving) at age 18.